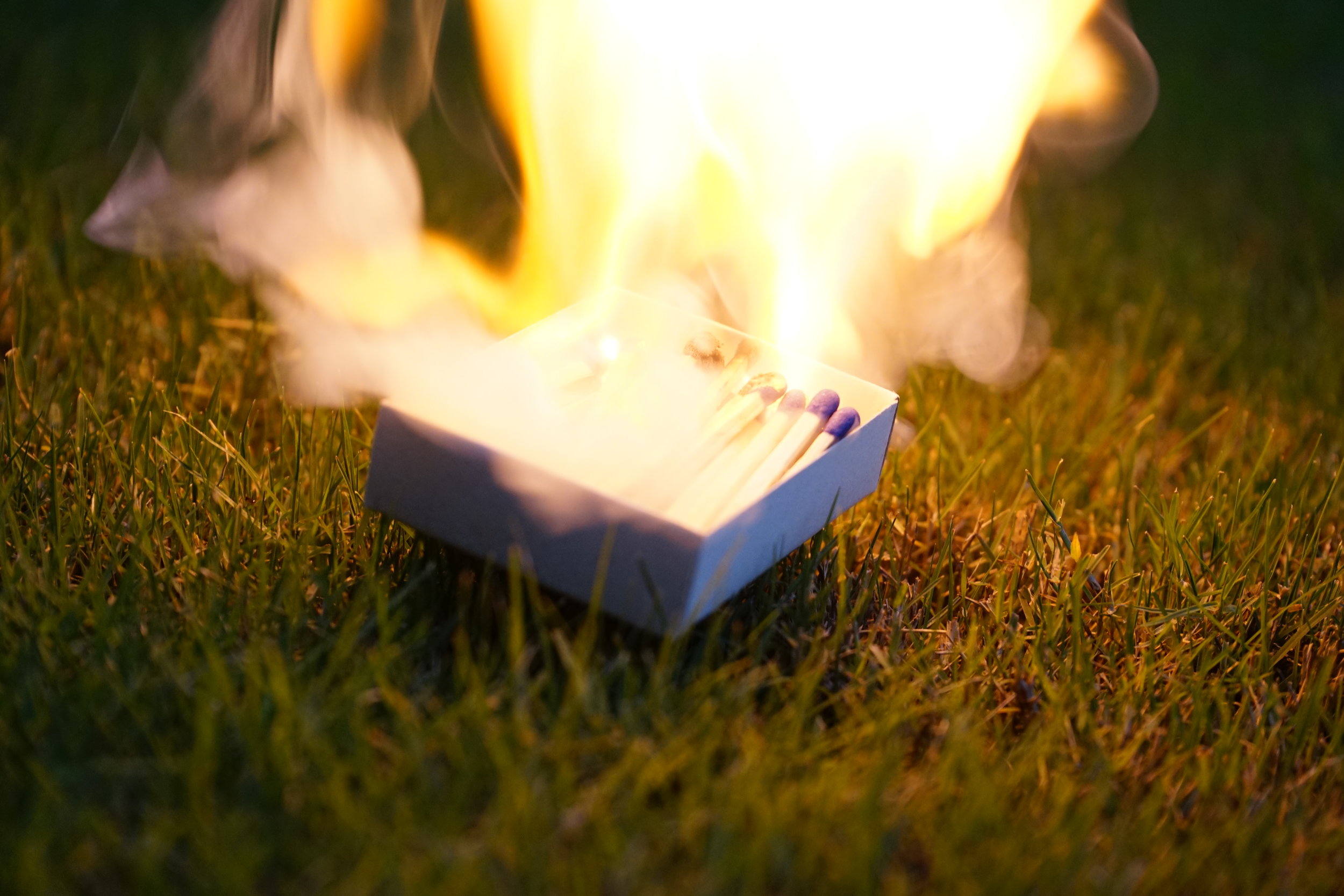 Why Aren't We Burning Haystacks
What's the best way to find a needle in a haystack? Burn the haystack. It's a gutsy statement, and the reality is that prioritising needles (Jesus, the heart of the gospel) and burning straw (traditions and religiousness) is dangerous and dirty work. How much haystack dismantling or burning have you contributed to lately?
This is a call to all haystack sitters, to cross examine your stance. Let us examine why we personally allow stacks of hay to remain hallowed and loom as obstacles that prevent Jesus encounters for those who don't know Him yet. If we all begin to acknowledge such things as fear, apathy, self righteousness, immaturity or indoctrination as the reasons we allow haystacks to remain, we can set fire to those excuses. Let us quit pretending we aren't part of the solution for change.
So in our most honest place, why aren't we burning haystacks?
Apathy Freeze
Do we freeze, waiting for divine sky-writing to reveal Gods exact will? Paralysis setting in while we seek an unmistakable, low risk, consequence-free decisions. Waiting on the Lord is Biblical until we wait on God indefinitely. We Christianise apathy as worshipping and waiting, when we are actually abdicating our missional responsibility to our peers and especially to the never churched generation. What happens to the tiny flame in our hand while we are worshipping and waiting endlessly? A tiny wisp of smoke spirals upwards for a millisecond, and we are left holding a charred stick. Then we declare 'Doing nothing must have been God's will.'
Closet Radicals
When we care more about the opinion of pew warmers than the fate of those who don't know Jesus yet, we live as double agents fooling no one but self. We scurry our lit match away before anyone sees. As we know putting our light under Tupperware is wrong, we keep the flame in our War Room. We're going to let it shine, let it shine, let it shine. And we do. A raging inferno is fanned behind our blackout curtains and closed wardrobe doors. With fellow closet warmers, we allow our big mouths to articulate endlessly about haystacks that need burning; admiring fire starters, and hotly criticising those we allow to be haystack guardians. We pray and praise radically in our well lit inner sanctum, and these sessions may or may not include an undignified jig. No one can judge, criticise or correct us on the right and unified way to strike a match or which haystack to burn while we fake strategise from the safety of our lounge room. Jesus might just have a few woes to pronounce on us wannabe's "Woe to you, closet radicals for you shut the kingdom of heaven in people's faces." (Check out Matthew 23).
Manifestos of Maturity
Maybe we disqualify ourselves with the 'sinners aren't called to light fires' opt out card. Are we erroneously focussing all our energy and time on becoming fully devoted followers, aiming to be seen as perfect, good and ready? Maybe we're working so hard on our outward appearance of Godliness that we never feel qualified to serve, disciple others or burn piles of hay.
There are no super Christians in Gods eyes, everyone is a mess and falls short of perfection and maturity. When we choose Jesus as our Saviour, we become anointed flame bearers, called to use anything and everything in our hands to go and make disciples. We all feel inadequate and ill-equipped sometimes but if we know one thing, we have one thing to share.
Many of us grew up believing that matches wielded by amateurs could damage the farm, but my question is, if piles of dry grass are stopping our friend, family or work colleague from a Jesus encounter within a tribe of believers, who should remove the obstacle? Have we abdicated personal responsibility of haystack burning to committees who study match striking techniques, discuss the theology of tepee fire laying and collate data on haystacks? By allowing the haystacks to remain, have we become accomplices in obscuring needles?
Maybe we just find it easier to remain disillusioned, numb and uninvolved, delegating haystack burning to professional hay stack burners. And so we google our local professional haystack burners and end up getting distracted by clips of kittens on YouTube.
And haystacks remain silhouetted in fields all over the world and matchboxes remain abandoned on pews and in lounge rooms. The tiny wooden revolutionaries remain safely lined up in their little cardboard coffins. Abandoned. Potential unrealised. And God the originator of humanity, needles and matchsticks, weeps.
Who dares to keep the best and burn the rest? Who's with me? I'll bring the marshmallows.
Rochelle Melville describes herself as an intentional creative with a pathological aversion to conformity. When she's not painting, art journaling or carving spoons, she's writing, taking photos, sewing and renovating the family home with her husband. Rochelle is an Art Therapist passionate about helping people release their innate creativity for healing, wellbeing and worship. Rochelle is happiest with ink on her fingers, paint in her hair and a flat white nearby.